Residents of parts of a Queensland town have been ordered to evacuate amid fresh flood warnings.
queensland
Fire and Emergency Services issued an emergency alert to the Ipswich City Council area on Friday evening.
Low-lying area residents should prepare to leave as the QFES warns of a potential "life-threatening flash".
flood
" in the Local Government Area (LGA)
The alert comes as heavy rain continues to inundate southeast Queensland, with the deluge causing Brisbane's Wivenhoe Dam to release flood waters.
This triggered a warning from Seqwater to stay clear of downstream areas.
Authorities are urging motorists not to drive through floodwaters as
queensland
emergency services remain at their wit's end, rescuing people caught in the
flood
chaos.
A couple taking a break from their road trip in the Nambour area of ​​the Sunshine Coast narrowly escaped what could have been a disaster.
The couple awoke from a five-hour rest to find their van submerged by rising floodwaters.
"There was literally a puddle, honey, a puddle," one of the van's occupants told 9News.
"We thought good, we got in, we parked.
"Five hours later we woke up to continue – water everywhere.
The couple were rescued by paramedics and no one was injured.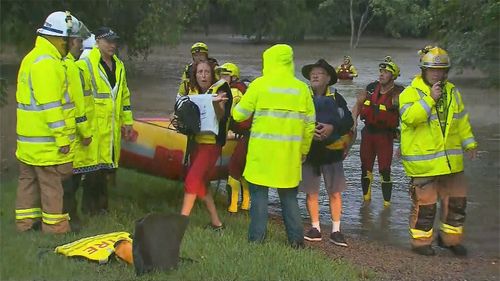 QFES Deputy Commissioner Mark Roche said people should not underestimate the strength of the floodwaters.
"This is a serious event. A life-threatening event," Roche told a news conference.
"We actually see footage of people driving through floodwaters."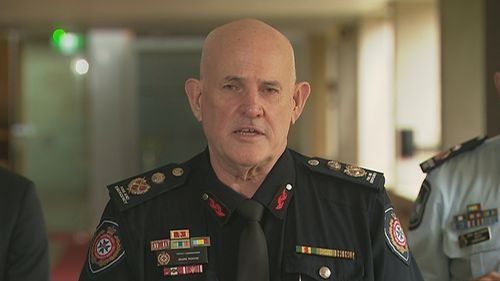 Mr Roche said it was "disappointing", urging residents to avoid unnecessary travel.
A driver made a lucky escape after driving through floodwaters at Rocksberg near Caboolture.
Sharing a photo of a partially submerged white car, one witness wrote: "A very lucky escape for the driver of this car after it slid into a stream near Caboolture.
It is understood the driver called emergency services but managed to extricate himself from the vehicle.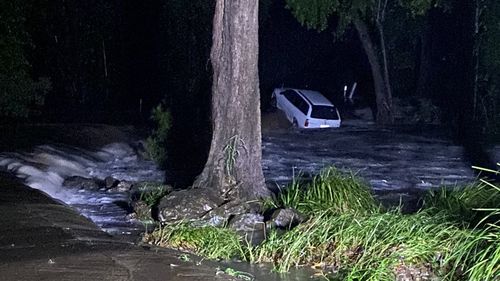 The extreme weather event forced the closure of all Gold Coast beaches.
The City of Gold Coast announced the closures on social media, writing: "All Gold Coast beaches are closed today due to unstable conditions near the shore, with strong currents and rips making it dangerous for swimmers."
Multiple flood warnings remain in place across the state, with residents encouraged to visit the
Bureau of Meteorology website
for the latest information.